Fungal infections of the fingernails or toenails are common globally and relatively mild, but can have an impact on quality of life (Gupta & Mays, 2018). In rare cases they can spread to other tissues in severely immunocompromised individuals.
Specimen collection is of great importance to achieving the correct diagnosis and choice of treatment depends on which species is involved.
Patrones de onichomicosis
Videos y imagenes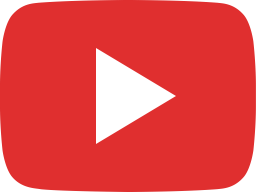 Mycology Specimen Collection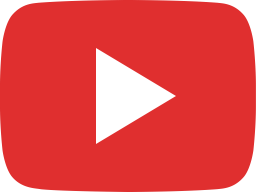 Onychomycosis that fails terbinafine probably isn't T. rubrum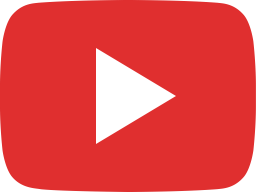 Onychomycosis | Nail Infection | Signs, Symptoms, Treatment

Folleto informativo
Nombre y sinónimos
Onicomicosis (tiña unguium, infección fúngica de las uñas, paroniquia)
Los hongos pueden afectar los bordes de la uña (paroniquia) o la uña per se (onicomicosis)
Hongos responsables (enlaza con ellos)
La paroniquia es generalmente causada por Candida albicans aunque otras especies la pueden causar también con menor frecuencia.
La onicomicosis esta causada por un buen número de hongos pero especialmente T. rubrum, que causa el 80% de los casos en el Reino Unido. Otros hongos, no dermatofitos que ocasionalmente causan esta infección, generalmente localizada en la uña del primer dedo del pie, son: Fusarium spp., Aspergillus spp., Acremonium spp., Alternaria alternata, Scytalidium dimidiatum, Scytalidium hyalinium (Nattrassia mangiferae), Scopulariopsis brevicaulis and Onychocola canadensis.
C. albicans y, rara vez, Candida parapsilosis causan una onicomicosis superficial y de coloración blanquecina. En ocasiones, algunas infecciones están causadas por mas de un hongo.
Descripción de la enfermedad
Las uñas de los pies son mas frecuentemente afectadas que las de las manos. Es típica la descoloración completa o parcial de la uña.
Epidemiología
La onicomicosis es una infección frecuente en la población adulta, afectando probablemente entre el 5 al 25% de la misma con un mayor aumento en ancianos.
Enfermedades subyacentes y pacientes en riesgo
Los pacientes con SIDA pueden onicomicosis, especialmente la blanquecina superficial. La paroniquia es mas frecuente en personas que tienen las manos húmedas frecuentemente. La onicomicosis causada por Fusarium spp puede producir una infección diseminada en pacientes leucémicos.
Diagnóstico
La mejor muestra es un raspado ungueal superior y sobretodo del material debajo de la uña. El examen microscópico y el cultivo dan el diagnóstico. En algunas instituciones existe un diagnóstico mediante PCR. Microscopy (Velasquez-Agudelo & Cardona-Arias, 2017) and fungal culture. PCR for T. rubrum in some institutions. Dermoscopy (Yorulmaz & Yalcin, 2018)
Tratamiento
La paroniquia, cuando esta localizada y no es grave, suele responder a una crema de un imidazol, terbinafina o nistatina aplicada en la zona durante 1-3 semanas. Una infección muy localizada y distal en la uña puede responder a amorolfina o ciclopirox tópico pero los resultados son inferiores al tratamiento oral. El tratamiento oral con terbinafina o itraconazol durante semanas o meses es efectivo en el 80% de los pacientes. La griseofulvina es efectiva en el tratamiento de la onicomicosis de las manos (mas del 80%) pero tan solo el 40% en la de los pies.Una concentración final de 2 mg/ml de anfotericina B tópica diluida al 50% en una mezcla de dimetilsulfóxido y 2-propanol puede ser efectiva en el tratamiento de infecciones causadas por hongos como Fusarium y Acremonium. Se recomienda aplicar diariamente entre 1 y 3 gotas y esperar a que se sequen. Las cremas de urea, que reblandecen las uñas y mejoran la penetración del antifúngico tópico, están recomendadas. La duración del tratamiento es de 1 año o mas. En ocasiones es necesario quitar la uña, y siempre si las infecciones son causadas por Scytalidium o Scopulariopsis. El tratamiento con láser es otra opción (Ma et al, 2019).

– A Cochrane review is available for oral antifungals in onychomycosis (Kreijkamp-Kaspers et al, 2017)
Evolución y pronóstico
La cura es posible pero se tarda mucho ya que la uña crece lentamente.

British Association of Dermatologists' guidelines for the management of onychomycosis (2014)